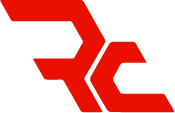 The inauguration of the Royal Ceram factory is on January 25, 2020, by the former Algeria President, Mr. Liamine ZEROUAL, and Mr. Ibrahim KADRI.
Royal Ceram contains several young and dynamic teams (administrative team, advice, and sales team, After-Sales service, manufacturing workshop, technicians (for the repair of ovens and other equipment…), performance, and start-up teams.
Royal Ceram contenante des installations clés en main pour la fabrication de carreaux de sol et des murs en céramique. Chaque atelier de l'usine Royal Ceram est spécialisée dans une phase particulière nécessaires pour la production de céramique technique (la production de la pâte et de moulage, polissage, séchage, décoration, cuisson, et l'emballage). Ces ateliers permettent de créer un parcours complet du cycle de production, en assurant ainsi l'installation optimale de lignes de production complètes et de solutions flexibles pour l'innovation industrielle. Le lien organisationnel, technologique et commercial entre toutes les installations, les machines et les technologies indispensables pour la production de sol et des murs en céramique en certifiant la qualité de chaque étape.


Technological innovation and automation make the machines and installations of the Royal Ceram factory, for manufacturing ceramic floor and wall tiles, extremely competitive in terms of efficiency, production quality, and costs, and also for the ease and speed of switching from one production batch to another. The level of automation and productivity are developed harmoniously to allow a reasonable initial investment to increase any required future expansion of automation levels.
Smart Powder Plant: The ceramic body preparation shop integrates innovations designed to optimize and maximize the efficiency of the entire process, from the automatic management of raw material loading through recipe dosage to powder loading in the storage silos. In this way, better performance is archived in terms of energy saving, repeatability, process control, product quality, and consistency. Additionally, advanced predictive machine maintenance functions are available.
Royal Ceram Core Line: The Royal Ceram factory's molding, drying, decoration, and firing lines allow the manufacture of ceramic floor and wall tiles under the best conditions of quality, productivity, and operational flexibility. Large hydraulic presses and continuous innovative technology, combined with decoration technology, represent the best in the ceramic sector. The thermal machines (dryers and ovens) make it possible to achieve the highest quality standards and norms while limiting and minimizing energy consumption and the impact on the environment.
SMART FINISHING & LOGISTICS
Tiles Storage, Handling, Finishing, Cutting, Sorting, and Packaging: Storage allows production to be organized in batches, which facilitates the change of product and increases the ceramic productive efficiency. For the handling of fired products, Royal Ceram used automatic vehicles (TGV Box), autonomous guided designed by TecnoFerrari. These vehicles are also used to increase safety and optimize the logistical automation of production sectors: the TGV can maintain workflows without interruptions, thus increasing the efficiency of the logistics circuit and guaranteeing the integrity of operators and transported products. They are indispensable tools for speeding up and boosting internal and external transport in production, distribution, and storage areas. Royal Ceram Containing also other means of transport to facilitate the logistics development (Clark, Wheel loader, even cleaning with special vehicles).
Royal Ceram contains a wide range of machinery to select and condition floor and wall tiles. The packaging with cardboard blanks for small and medium formats or with trays for large formats.